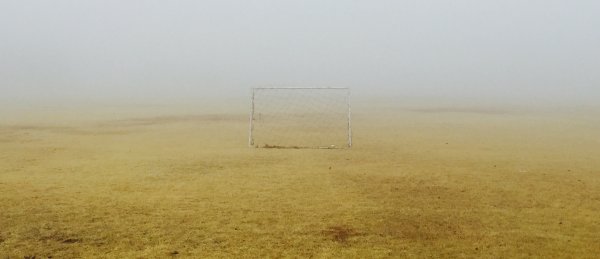 Safety Culture Survey, the sharpest tool in the box
Unless you operate a factory that is entirely manned by robots, the productivity and safety of your operation is fundamentally dictated by the people who work there.
The reality is that no-one wants a bad safety culture, there is no "us" and "them" – even if it feels like it sometimes. There will always be lazy people who try to cut corners, but even those people want to work for a company that makes money and they want to make it home in one piece at the end of the day. Promoting a good safety culture is about educating those people about the repercussions of cutting corners and making it so that it becomes socially unacceptable to do so.
Attitudes CAN change
For those who doubt that old dogs can't learn new tricks, bear in mind that we used to be a nation who smoked in pubs, cinemas, on planes and in restaurants. Many, many people doubted that we could ever change that accepted behaviour because it was utterly ingrained – everyone just accepted that when you went home after an evening out that would stink of second-hand smoke. If anyone lit up in a restaurant now, there would be outrage and it would be deemed instantly socially unacceptable.
People want to be safe in work
Exactly the same level of re-programming of what is socially acceptable is completely achievable in the work place. People want to be safe in work and if most people just refuse to turn a blind eye to unsafe practices, then pretty soon everybody will embrace that thinking and that is how permanent change happens.
Before you can get there though, you need an accurate picture of your safety culture as it currently exists. And that means at every level of the company – from grass roots to the board room. Do your staff understand the consequences of their daily routines, do they feel supported and valued? Would they speak up if they saw something dangerous going on, or is there a degree of peer pressure around that prevents them? You might be shaking your head right now, but do you really know?
How can you fix problems that you don't know you have?
On the flip side – how can you celebrate the fact that your staff embrace good safety practices and operate within a genuinely great safety culture if you don't know about them? You may have staff out there who go above and beyond to do their job well and safely. Perhaps they are even picking up the slack for others? Find them, reward them and shine a light on the kind of behaviour that you want to spread throughout your company.
Ok, so what if we told you that we can provide you with a mind-reading safety hat, that you can place on the head of all of your employees and at once glean all of this information?
Well, this is not Harry Potter, but we do have a tool that can do EXACTLY that – our online, easy to use Safety Culture Survey will allow you to detect any shortfalls in practices, behaviour or training and highlight your safety superstars.
Importantly, it is completely anonymous so that staff can be entirely honest – making the data an accurate representation of day to day life. It takes around 15 minutes to fill in the survey and then our health and safety experts process the data (within 7-10 days) and produce helpful assessments including culture indicator graphs for each section.
Clear, clever and comprehensive reporting
We also provide you with a written executive summary of how well your business is performing in terms of health and safety and where potential improvements might be made. We will also discuss the findings in detail and help you develop a strategy to deal with any weak areas. Regardless of what sector you are in, we can supply you with a tailored safety culture survey for your business.
Do something proactive today and show everyone that you are serious about making sure that the safety culture in your company is the best it can be – take the Safety Culture Survey.