How Our Training Programme Works
Deal With It® consultants offer wide-ranging packages of support from over-the-phone advice to a full programme of safety training for every member of your organisation. We tailor these messages to be relevant to everyone from senior board directors to the newest, youngest apprentice.
From receiving your initial enquiry we will respond by email to organise a Team's or WhatsApp video call to introduce ourselves and to understand how we can assist you.
We will conduct a fact-find to establish what is working well, what is missing or how we can improve certain elements of your safety culture.
Following the call, we will propose a recommendation of ideas, course (s) and content. We will forward by email a quotation of costs and will contact you to discuss further. 
Many of our client's request a 'pilot' event' to confirm we have correctly executed their brief and our delivery style is appropriate to them and their organisation. To ensure there is buy-in by both senior management and the workforce we can run a mini live culture survey during the sessions with time for a Q&A. Then you can make an informed decision.
We can visit your premises or arrange for courses to be delivered off-site – the choice is yours.
Our workshops can fit into existing company safety programmes and accommodate shift patterns, varying skill levels and types of work.
As an alternative, let us leave a lasting legacy by helping to train your trainers, so our unique, practical safety techniques can continue to be effective long after we have left your premises.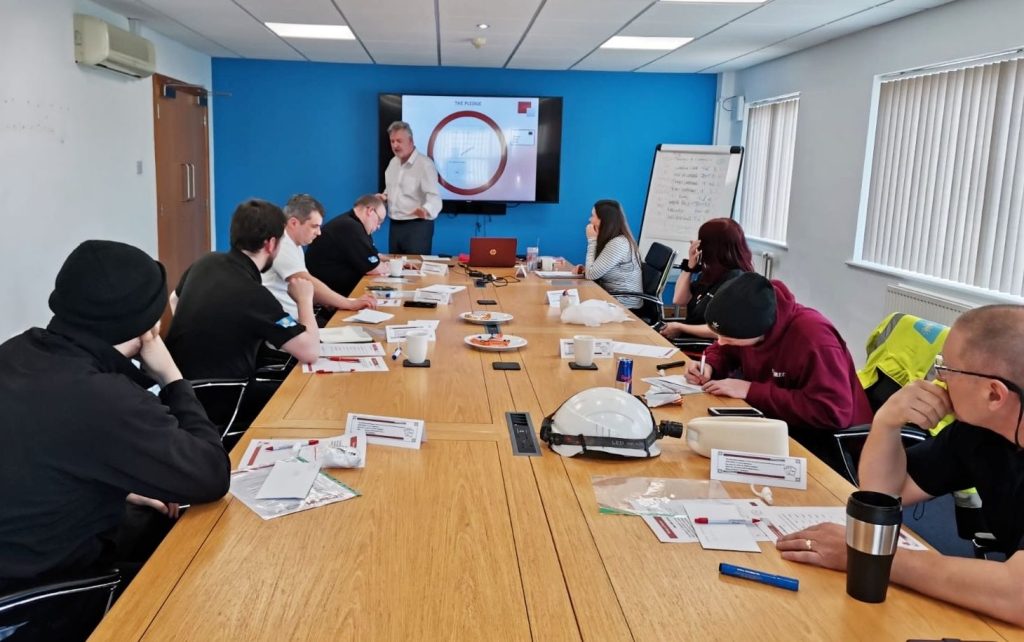 Contact us today to talk through the options that will work for your organisation and the outstanding results that together we can achieve: T: 01928 515977